Cross Creek Bar Picks
Cross Creek is a historic, unincorporated community located in the great Alachua County. They are well known for their bustling shopping district, their scenic downtown area, their beautiful parks where you can go and enjoy their several rivers, and their remarkable historic districts. There aren't a whole lot of people at Cross Creek, but those that do live there are incredible hospitable and friendly overall. When you're out and about in the area, don't forget to grab some food or a drink! Below we've listed some of our favorite places in the area to eat and drink!
The Yearling Restaurant
(352)466-3999 14531 E County Rd 325, Hawthorne, FL 32640
The Yearling Restaurant is a great stop for a restaurant where you are looking to enjoy in some great, Southern cuisine and some great culture. You will certainly not leave hungry. We strongly recommend the blackened grouper and the cheese grits. And you can't leave without grabbing a slice of pecan pie!
Antonio's Made in Italy
(352)591-4141 22050 N US Hwy 441, Micanopy, FL 32667
Antonio's Made in Italy is a fantastic restaurant where you can go and grab some delicious and truly authentic Italian and Mediterranean meals. Located in the heart of Harvest Village, this place features house made mozzarella, sauces, and many more signature dishes that you will have a hard time finding in the area.
Ted's Restaurant
(352)595-3354 18651 North US Hwy 301, Citra, FL 32113
When you're hungry and want a local restaurant to go and enjoy a delicious meal, then we definitely suggest you check out Ted's Restaurant on North US Highway. They have all of your favorite, American cuisine dishes such as burgers, BLTs, delicious and crisp salads, and beyond. You will never be disappointed with your visit to Ted's Restaurant.
Burger Barn
(352)481-4655 6505 SE US Hwy 301, Hawthorne, FL 32640
You might not think much about Burger Barn when you simply drive past it, but once you head into their establishment you will immediately be blown away by their incredible aromas. We strongly recommend their juicy burgers and piping hot, hand cut fries! Burger Barn is a great place to get a casual lunch in the Cross Creek area.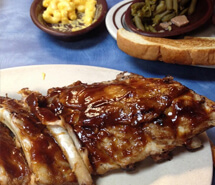 Dianne's Old Time BBQ
(352)481-3305 6707 SE Us Hwy 301, Hawthorne, FL 32640
Dianne's Old Time BBQ is a simply excellent place to go and grab some delicious barbecue in the Cross Creek area. They go to great lengths to prepare each and every delicious meal with old style brilliance and authentic style. You will love their awesome, hand made sauce, and their great collard greens! All of their sides have been expertly crafted, as a matter of fact!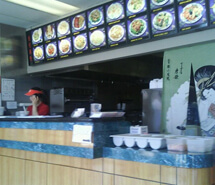 China House
(352)481-5099 6005 SE US Hwy 301, Hawthorne, FL 32640
When you're looking for some great, fresh, and authentic Chinese food in the Hawthorne area then you simply need to head over to China House on Southeast US Highway 301. Their menu includes the traditional Chinese dishes you're accustomed to, such as Kung Pao Chicken, Sweet and Sour Pork, and so much more for you to enjoy!