Haile Bar Picks
Haile, Florida is a beautiful, unincorporated community in the Alachua County area where you can go and take in the beautiful sights and truly experience one of the more quaint, quiet, and visitable places in the Northern part of Florida. They are well known for their historic sites and beautiful nature areas. When you are in the Haile area we strongly recommend that you satiate your appetite by heading over to one of these excellent bars or restaurants.
Villaggio's Pizzeria
(352)472-5855
179 N Main St, Newberry, FL 32669
When you're looking for a truly excellent place to grab pizza when you are in the Haile area then you simply must head over to Villaggio's Pizzeria on North Main Street in Newberry. They use all fresh ingredients that you will simply be sure to love. Their menu has a great variety of specialty pizzas, Italian Entrees, subs, and salads. Whether you want the pizza by the slice or with a large pie, you can get whatever you want at Villaggio's Pizzeria.
O Sole Mio Cucina Italiana
(352)332-0916
14230 W Newberry Rd, Newberry, FL 32669
O Sole Mio Cucina Italian is a simply amazing option in the Haile area when you are looking for an elegant sit down restaurant that serves authentic, delicious Italian meals. They prepare hand crafted, fresh pastas, all made with fresh, regional ingredients. This comfortable establishment always feature a fun and casual experience that you will always have a great time enjoying a meal at.
The Talented Cookie Company
(386)454-2364
25 NE 1st Ave, High Springs, FL 32643
The Talented Cookie Company is a simply excellent bakery where you can go and enjoy a collection and assortment of gourmet cookies, cupcakes, and many more sweets that have all been made completely from scratch. The baristas there serve up amazing coffees and espressos, and they area all well trained. You will love this relaxing atmosphere every single time.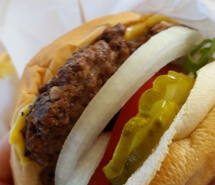 Bev's Burger Cafe
(386)454-9434
315 NE Santa Fe Blvd, High Springs, FL 32643
Bev's Burger Cafe is an absolutely excellent blend of a fast food burger joint and a nice, relaxing sit down restaurant. They make sure to use all fresh ingredients in their burgers, ensuring that each burger is absolutely fresh and simply out of this world. We also strongly recommend that you try out their BBQ platter which features sliced beef, chicken, ribs, cornbread, and more!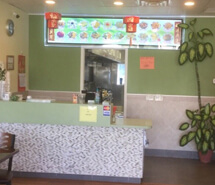 Ace China
(352)658-8017
1122 E Wade St, Trenton, FL 32693
When you're looking for some of the absolute best Chinese food around then you simply must head over to Ace China on East Waste Street. We strongly recommend that you grab their Pork Lo Mein and grab a side of their amazing fried dumplings, but you really can't go wrong with any of the meals that they have at Ace China. They have all of your favorite traditional classics at Ace China such as wonton soup, almond boneless chicken, and beyond.
The Bronson Restaurant
(352)486-3880
157 N Hathaway Ave, Bronson, FL 32621
A simple and traditional Southern cooking establishment, The Bronston Restaurant is an excellent restaurant that you will not want to pass up on. They do a great buffet on Friday nights which always features delicious, fresh meals. Whether you want to grab a breakfast of great American favorites, delicious lunch sandwiches, or hearty Southern dinners, The Bronson Restaurant is always a great choice.