Welcome
For those who are local to the Gainesville area, you likely know us from handling your special occasions and events. As you - of all people - know, Gainesville is full of beautiful scenery, fun attractions, informative destinations and great entertainment venues. From the Florida Museum of Natural History to the Harn Museum of Art and so much more, you'll have a full itinerary! Therefore, we've expanded our fleet and our staff to accommodate both vacationers and our neighbors, alike!
Gainesville Limos
For All

Moments
of Life's
Whether you're just visiting the area or you have lived here a while and would like to once again get to know the many great places that there are to visit, we're here to help. There's nothing better than having luxurious transportation that is also dependable and affordable help to take you everywhere that you'd like to go! Whether you are taking in a game at Ben Hill Griffin Stadium, visiting one of the national or state parks, hitting one of our many great golf courses or anything else - we're the company to choose and rely upon! If you're looking forward to traveling in style and convenience for your special occasion, we are the proven chose for those kinds of events, as well!
We've put together an exciting site for you to browse while you consider us for your group travel needs in this area, so feel free to peruse everything that we have to offer here and enjoy yourself. If you have any questions, we suggest looking over our FAQ page to see if they are answered there, and if not, get in touch with us by phone or email. Ready to book? We run specials regularly, so give us a call and we'll see how we can assist you and save you money!
Don't miss out. Reserve Today!
WEDDINGS!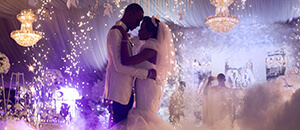 You're going to really enjoy your worry free wedding day if you trust Gainesville Limousine to take care of the transportation of you and your wedding party! Your special day is far too important to go with any company other than us!
FLORIDA GATORS!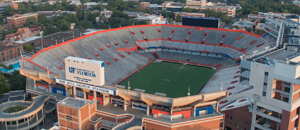 Sit back, relax with your friends, and let us take you to the tailgate party! We'll take all of the hassle out of the brutal, rage inducing traffic and crowded parking lots. While you kick back and relax while tailgating with friends.
PROM & DANCES!
The most worrisome part of these coming of age events for most parents is the understandable concern over your teens' and their friend's safety. Their most concerned with impressing their peers, making our Party Buses Perfect.
when it's more than just a night out
Show Up Differently
Being a college town has it's benefits, especially when it comes to night life. From Midtown to Downtown there's no end to the activities, events and experiences for partiers to revel in!
A glance around at our site informs anyone who visits that we have the most expansive fleet of luxury vehicles in the Gainesville, Florida area. However, it's not just about the cars, it's also very much about the people & places! This is something that we've learned over our many years in the business and we stand by it! The more drivers and office staff that we employ who know the area, the business & our clients, the better! We make a it point for our employees to go above-and-beyond!
We know that you've got a million and one things to pay for already. If you're a student, you've got tuition, books, and room and board. If you've already graduated and you're running your own business, you might have rent, insurance, and taxes. If you're a homeowner, the mortgage and maintenance costs might be eating you alive. Or maybe you're just in debt and struggling to get caught up. But all of the above are the precise reasons that you deserve to have an amazing night out, and to do so without breaking the bank. Our company is one of the only ones who really understand that you're on a budget, and we will do everything in our power to fit our luxury into your range. Never settle for less than you can deserve when you've got a company like us who is willing to work with you to make it affordable. Live it up and feel good about it! We're sure to have a beautiful Gainesville limo bus for you! If you need some other limo company recommendations see Limousine Berlin and Winnipego Party Bus outside of the US and Limos in Bakersfield if you're in the US.
For starters, choosing to travel with Gainesville Limousine during the less busy times of the year (or even less busy days of the week) will save some money right off the top. We even offer special packages based on times of day to help you keep your costs low. Our dynamic rate structure allows us to give you the best possible price for any given date, time, and vehicle. We also maintain our vehicles in like-new condition so that you pay less in fuel costs. Finally, splitting the cost with your fellow travelers is the absolute best way to keep prices rock-bottom low for yourself. Other companies won't even share these tips with you because they're in it only for the money. We're always thinking of not just our bottom line, but yours as well. After all, we want you to be a return customer in the future!
When you're ready to talk to us about your upcoming events and your transportation requirements for them, we hope you'll give us a call or send us an email. It's quick and painless, and our office staff can help to get you on the right track when it comes to your big night out. No matter what you've got planned, we know exactly how to add value to your evening or to your day trip, really making an already fun Gainesville party bus experience into a truly unforgettable one. You know what they say, "Go big or go home," so get in touch with us today and let's do it up big for you!
Read more