Ocala Bar Picks
Ocala is a popular tourist destination in the area, and that's because you'll find attractions such as Silver Springs Nature Theme Park, Wild Water Water Park, as well as Six Gun Territory. With a high growth rate and an impressive Historic District, it's easy to see why Ocala is a great place to travel to if you're looking to sightsee and have fun in the sun. Here are the best places to let loose and have a few drinks in Ocala!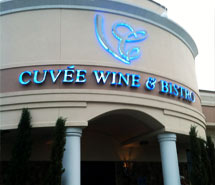 Cuvee Wine & Bistro
(352) 351-1816
2237 SW 19th Avenue Rd, Ocala, FL 34471
Cuvee Wine & Bistro is an upscale wine bistro with a knack for serving up great food with some amazing service. You're going to love the selection here, no matter if it's food or drink that you're seeking. Pay attention to their daily drink specials
The Horse & Hounds
(352) 620-2500
6998 US-27, Ocala, FL 34482
The Horse & Hounds Restaurant is a BBQ joint who knows how to serve a drink. There's a great spinach salad here that will have your taste buds tantalized. With amazing mixed drinks and beer specials that are out of this world, you'll love this place.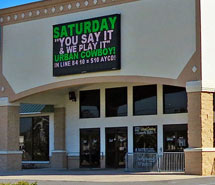 Tilted Kilt
(352) 351-5458
3155 E Silver Springs Blvd, Ocala, FL 34470
The Tilted Kilt Pub & Eatery is an American sports bar with an Irish theme, and the mix of those two makes for a perfect place to host your night out. Be sure to sample their appetizers, and ask your waitress about the beer specials.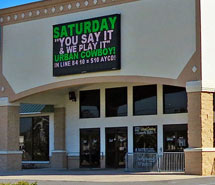 Urban Cowboy
(352) 433-2232
1227 SW 17th Ave, Ocala, FL 34471
Urban Cowboy is a bustling bar in Ocala. With a Western theme and all of the drink specials you could ask for, this is a place that you'll certainly be returning to. Be sure to ask your bartender about the daily drink specials.
Tonys Bar and Grill
(352) 390-8188
2711 SW 27th Ave, Ocala, FL 34471
Half Cork'd is an amazing wine bar in Gainesville.You can't go wrong with the self serve set up that you'll find here. The selection of wines might be intimidating, but you can ask the waitress about sampling the one you have your eye on.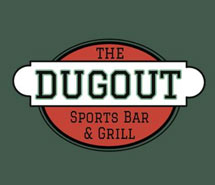 Dugout Sports Bar
(352) 680-0376
8 S Main St, Gainesville, FL 32601
Simon's Night Club is a choice for those who want to let loose and have fun in Gainesville.This nightclub has a walk in humidor, as well as a modern jukebox. The regulars are friendly to newcomers, the drink specials make this great!