Gainesville Limos Events
Here at GainesvilleLimos.com, we are accustomed to handling your transportation needs when it comes to special events & occasions. Below are some of the many events that we've handle regularly. Understand, we have serviced you in regards to many different destinations & for many reasons but these are an example of the kinds of things that we are used to providing our services for!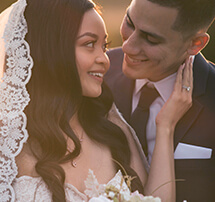 Weddings & Receptions
No matter which vehicle is most to your liking or where your wedding and its stops are at, we've got a special rate for you! We are delighted to be part of such a meaningful celebration and our wedding packages are known in the area as the best around. Contact us to find out how!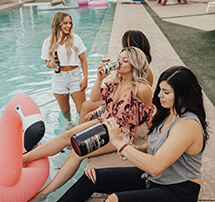 Bachelor & Bachelorette Parties
You likely will only get to do this once and we know that you wish to do it the best way that you can. Well, the least that we can do is provide top-notch vehicles, on-time service and knowledgeable navigation, on your special day.
Florida Gators Games
Our Gators are arguably the most exciting NCAA Football team in the nation, year-after-year! Our tradition is very deep and our stadium is full of fun and is a thing of beauty. Therefore, we know that our clients wish to travel in style and without worry so, we offer special football game rate packages! Give us a call to inquire.
State & National Parks
The outdoor activities and sightseeing destinations in the Gainesville metropolitan area are too many to name so, we'll just point out that we are experienced handling both small and large trips to the National and State parks and, that our drivers have been taking smiling customers there for many years. Devil's Milhopper Geological State Park, River Rise Preserve State Park, Plains Prairie National Lamdmark Park and the Marjorie Kinnan Historic Home and State Park are just a few of our (and your) favorite destinations, according to our most experienced drivers and long-term customers.
Homecomings & Proms
These are memories that you and your family and friends wish to make last a lifetime and we at GainesvilleLimos.com are well aware of that. Therefore, we provide the most competitive rates, nicest fleet of cars and best service to do our part in contributing to the experience. Call us in advance for savings!
Corporate Transportation
While there are an immense amount of recreational activities and places to experience in the Greater-Gainesville area, we all have to work. Well, when you've got that important meeting or work-related event to tend to, we've got the cars and the relaxation that comes with reliability that you need! Call us today to inquire about our corporate transportation vehicles & rate specials! For those corporate travelers going to other cities we recomment St Pete Events locally and out of town St Louis Events and NYC Events NY